Our selection of top class protection
With more than 14 years of experience in the insect repellent industry our team developed insect repellent products with an excellent balance of efficacy, safety and user-friendliness. We want to representing the best of all the required properties of an ideal repellent.
Our products needs to show the best performance regarding efficacy against variety of mosquitoes together with the most desired attributes regarding safety as well compatibility with skin and plastic materials. That is our MOSQUITMED Top Class Protection!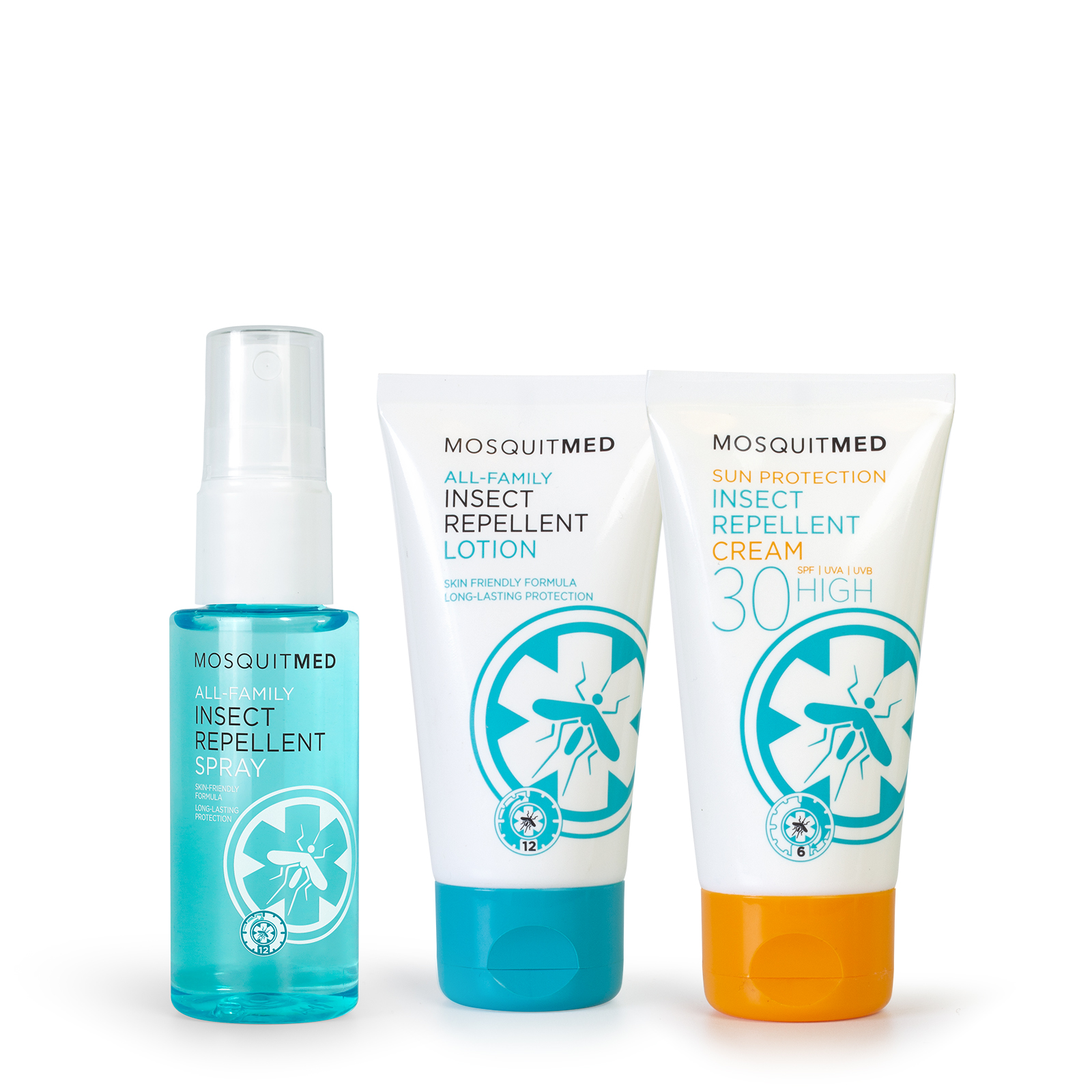 We go a step further
MOSQUITMED wants to bring you the 'next generation' insect repellent solutions that match the key trend for insect repellent products: the 2in1 solutions that provide consumers with more benefits than only an insect repellent functionality such as an added germ prevention component or UV protection component.
More facts
44% of the Global Population at risk to Malaria infection;
88% of al the deaths by mosquito related diseases from Malaria infections;
Every 30 seconds someone dies from a mosquito borne disease;
Every 1 hour a child dies from a mosquito disease;
37% Decrease in the number of cases;
60% morality rate decrease.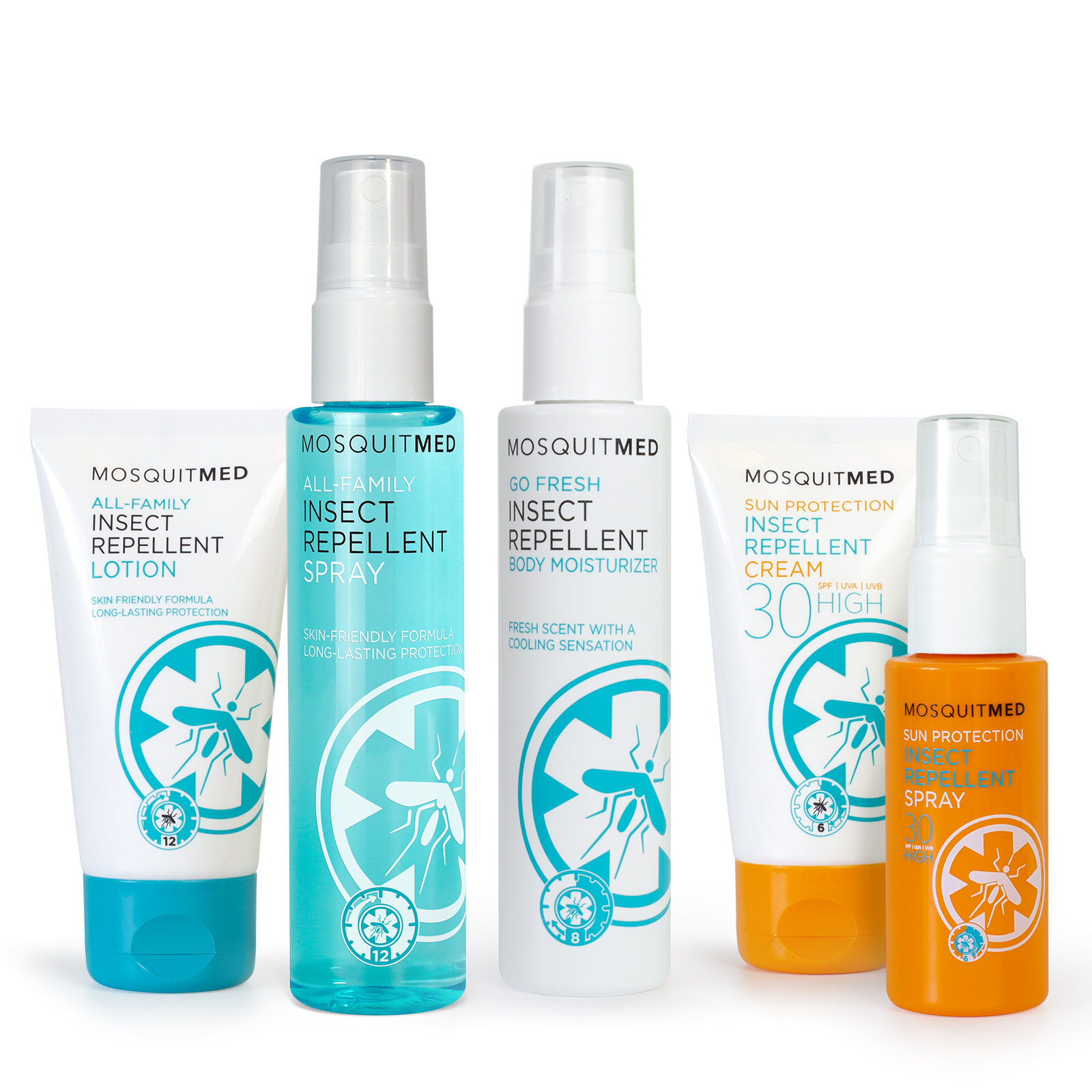 Why icaridin (picaridin) as active ingredient
The toxicology and safety profile of Icaridin is well characterized;
Icaridin based products have low acute toxicity by all routes and are not skin sensitizers;
Icaridin showed no neurological or developmental toxicity and there was no evidence of genotoxicity;
Based on favorable toxicology profile, low skin penetration, rapid excretion of the absorbed material along with high compatibility with skin;
Icaridin based repellents can be safely used by adults and children;
Icaridin is considered to be the repellent of first choice by various the Public Health Agencies around the world;
The World Health Organization (WHO) recommends the active ingredient Icaridin (Picaridin) as product of choice for protection against malaria, dengue and Zika Virus;
Icaridin can safely be used by couples planning to have a baby in the near future as well as by expecting mothers.
Insect repellents are essential for all outdoor activities. Our non aerosol sprays are easy to carry during any outdoor activities. Beside protection against mosquitoes our products are also effective against ticks that may carry Lyme disease. MOSQUITMED INSECT REPELLENTS don't damage your clothes and outdoor garment.